Indianapolis Workshops
Special bonus for Indy Participants – Complimentary 16PF assessment offers you in-depth, scientifically-verified insight into personal behavioral strengths and areas in need of improvement. Gain critical information to improve your prospecting efforts.
"Breaking the Sale"
Changing the prospect's experience is critical if you want to avoid a sales collision. You need to recognize what kind of listening, vulnerability, and investment your prospect brings to the table when they meet you. Learn how to motivate them to lower their guard.
September 30, 2020 |
8-11a
"Change the Conversation"
The standard sales process doesn't help your prospect debate and embrace change. But when you change the conversation, you change the sales paradigm and achieve different results.
We show you how.
Speakers
KRISTIE WEBBER
Professional Business Coach
Kristie Webber is a high-performance sales coach at Lappin180, where she inspires clients to embrace change and bring forth the best version of themselves.  She is a skillful communicator who engages her audiences with honesty, vulnerability, and humor – while understanding the personal commitment needed to reach the next level of performance.  Her ability to deliver reflective questions will empower you to think differently about your expectations and results.
KILEY SCHMITZ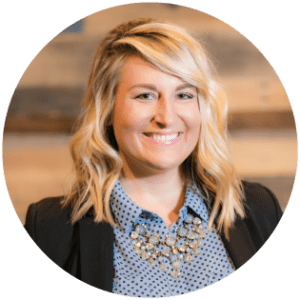 Kiley Schmitz is VP of Talent at Lappin180 and co-host of the popular Breaking Sales podcast.  As a dynamic and innovative HR professional, Kiley's passion lies in identifying and recruiting high-performance individuals – using her training in emotional intelligence and behavioral assessments.  Kiley is also the force behind the Indy Sales Professionals networking group.
Details
Registration opens June 1st
Coming To A City Near You in 2021!
Check back with us for dates in New York, Chicago, Dallas and San Francisco
FOLLOW US ON SOCIAL MEDIA