August 25, 2020 |
11a-12:30p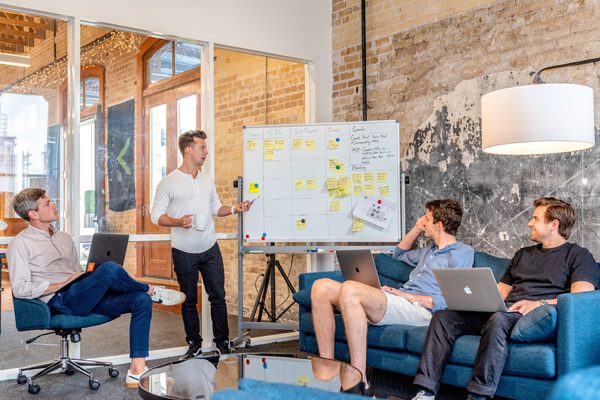 Breaking the Sale
Now more than ever, prospects have diminished time, energy and patience for wasteful conversations. A quick decision to move forward – or not – relies on the conversation you bring and the trust you build. Are you there to serve your own bottom line, or are you offering objective help in evaluating a change decision? Even if your expertise and solution are exactly what the prospect needs, you're nowhere near a sale without trust.
In this virtual workshop, learn:
Why you get superficial answers to the questions you're asking. Learn how to motivate prospects to be more open and vulnerable – so you can get the information you need.
Learn to develop the kind of trust that helps prospects formulate change decisions.
The three conditions – and the mindset – required to build trust deliberately and succinctly with each prospect.
How greater self-awareness can improve your sales process.
September 30, 2020 |
11a-12:30p
High-Performance Prospecting
Seventeen million sales conversations happen every week and most sound exactly the same. To cut through the noise and stand out from the crowd, you need to disrupt the patterns of sales chatter and prospect with a different approach. Learn to avoid the prospect's innate human tendency to minimize, reject, and disqualify, instead of accepting and qualifying what they hear.
In this virtual workshop, learn:
How to remove and eliminate the pressure to be perfect in that first prospecting call or email.
How to manage stress, frustration, disappointment, to bring about a more consistent approach.
How to avoid a prospect's pattern recognition and engage with them within the first 30 seconds.
How to shift your mindset to engage better with prospects and achieve better results.
Speaker
KRISTIE WEBBER
Professional Business Coach
Kristie Webber is a high-performance sales coach at Lappin180, where she inspires clients to embrace change and bring forth the best version of themselves.  She is a skillful communicator who engages her audiences with honesty, vulnerability, and humor – while understanding the personal commitment needed to reach the next level of performance.  Her ability to deliver reflective questions will empower you to think differently about your expectations and results.
Coming To A City Near You in 2021!
Check back with us for dates in New York, Chicago, Dallas and San Francisco
FOLLOW US ON SOCIAL MEDIA