Episode 55: The Catalyst to Change
Have you ever had a sales experience where it was so obvious that your prospect would be better off making a change to you – but they didn't? In this episode, Dan draws a parallel to sales from a story in Chip and Dan Heath's book, The Power of Moments. The story is a powerful example of how the obvious can be hard to see when habits, biases, and perceptions go unchecked. Discover how the positive tension you create with your questions will always outperform your demo and presentation.
DAN LAPPIN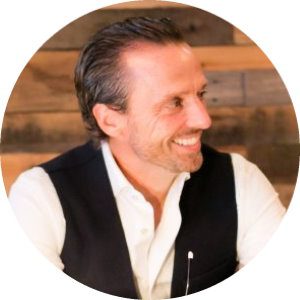 Dan Lappin is a renowned sales disruptor with a simple message – stop selling.  As president and founder of Lappin180, his mission is to challenge status quo sales tactics and revolutionize the sales process entirely.  Dan is a prominent voice advocating for a consultative approach to sales, where pushing, persuading and promising are past tense.  A prolific writer, speaker, and host of the popular Breaking Sales podcast, Dan's change message resonates with thousands from Prague to Los Angeles.
KILEY SCHMITZ
Kiley Schmitz is a professional sales coach and runs the Talent Acquisition division at Lappin180, where she identifies and recruits top-performing individuals for client firms.  Her passion for emotional intelligence psychology drives her success in helping organizations solve tough business challenges.   She is a powerful motivator and innovative leader who speaks frequently on the topics of elite mindset development and self-awareness.