Episode 40: Practice: Don't Be Afraid To Fail
Listen, learn, and practice. Individually, they won't move the needle, but together, they create a powerful chain reaction. Talking about what you've learned makes you feel knowledgeable. Putting it into practice with a willingness to fail produces results. In this 180 Conversation, Dan and Kiley add a new twist. They break down an actual cold call voicemail message from a Lappin180 client. Bottom line: You have to be willing to fail if you want to succeed.
DAN LAPPIN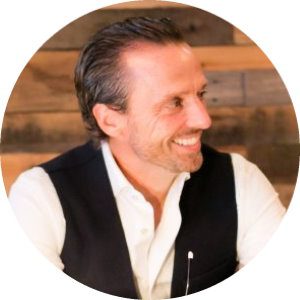 Dan Lappin is a renowned sales disruptor with a simple message – stop selling.  As president and founder of Lappin180, his mission is to challenge status quo sales tactics and revolutionize the sales process entirely.  Dan is a prominent voice advocating for a consultative approach to sales, where pushing, persuading and promising are past tense.  A prolific writer, speaker, and host of the popular Breaking Sales podcast, Dan's change message resonates with thousands from Prague to Los Angeles.
KILEY SCHMITZ
Kiley Schmitz is a professional sales coach and runs the Talent Acquisition division at Lappin180, where she identifies and recruits top-performing individuals for client firms.  Her passion for emotional intelligence psychology drives her success in helping organizations solve tough business challenges.   She is a powerful motivator and innovative leader who speaks frequently on the topics of elite mindset development and self-awareness.